Culture Chauraha started as a blog on Art & Culture in 2014 and grew into the need for creating a welcoming art space for everybody, hobbyists, enthusiasts, artists, homemakers, children, men and women with no judgment but just a pure exchange of artistic knowledge.
We believe art has a huge role in shaping a culture of inclusivity, positivity, confidence, experimentation & creativity. The word "Chauraha" was inspired from a "village Choupal" or the crossroads of a town, an area regularly used as a meeting spot for discussions, important announcements or a landmark for directions. A place, where ideas can flow from all directions and create a dialogue.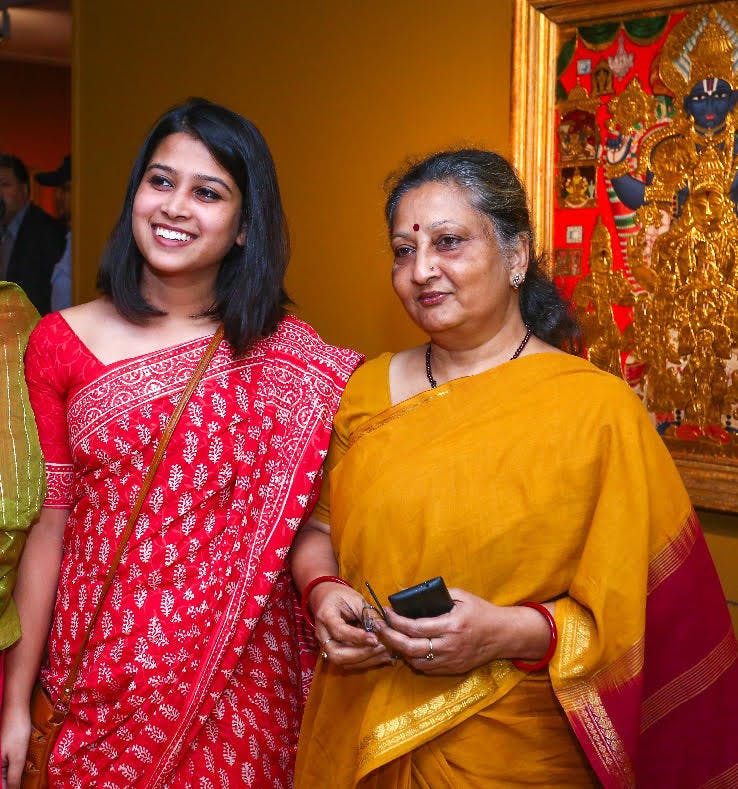 As the blog grew with numerous arts & craft articles, our favourite recipes, tutorials, travelogues, and mythological stories, all that encompasses Culture we decided to undertake our classes and workshops under the brand name. These classes have been on-going for over 35 years by Co-founder & Director Ritu Sangal. It's under her, her daughter Smriti Sangal gained her initial and crucial foundation in art which led her to co-found Culture Chauraha and take upon the role of Creative Head for the studio.
Culture Chauraha runs a number of art workshops and classes in over roughly 40 mediums catering to a wide age group from kids (above 4 years) to adults. Currently, under the global pandemic, the studio is running online classes and workshops which can be joined one on one or in group to gain a strong foundation in art. The studio also creates artworks on commission and takes up orders for one of kind handcrafted products for special occasions or events.